Expanding the Item Master
Tuesday, January 3, 2017
Healthcare organizations have traditionally worked to limit the product data held in item masters to the products used most commonly. Today, with expanded use of electronic health records, the item master is becoming more of a strategic asset and the single source of truth for item information in multiple systems. This evolution suggests that the item master may become more valuable by extending item data beyond routine stock and products.
In a recent bylined article for Healthcare Purchasing News, I explore the opportunities and challenges associated with adding implant product data to the item master. This will become much more important as new regulations take effect less than a year from now requiring electronic health records to be able to hold a list of a patient's implantable devices using unique device identifiers and for hospitals to be able to share that data as part of the Common Clinical Data Set (CCDS). EHR technology will also need to be able to pull data related to those products from the U.S. FDA's Global UDI Database (GUDID).
The reality today is that as product usage is being documented at the point of care, clinicians and others have to go searching for data about products that are not in the item master. Sometimes that data is never found, which can result in lost charges, not to mention an incomplete clinical record. Expanding the item master to include implant products can reduce that search effort and provide a more accurate patient record for clinical and financial purposes. However, it also opens the door to rogue spending. The key is being able to expand the item master for more seamless documentation, while still managing what products are used in your facilities.
Accurate and complete data is critical to an item master that serves as the source of truth.
The three Cs – collaboration, change management and communication – can help:
Collaboration – Supply chain and clinicians, at a minimum, need to work together to determine a standard nomenclature and rules for how products are described in the item master. Descriptions that are meant for supply chain will not suffice for clinical work, while clinicians themselves often disagree on the best approach. Work together to find something that works for multiple purposes.
Change Management – With an almost guaranteed 30 percent year-over-year change in item and price information, having established policies and procedures in place to ensure ongoing accuracy is critical. Also, make sure you have processes and technology in place to ensure your item master can incorporate data from the GUDID and other sources of pertinent item data.
Communication

–

 Educate and inform to gain buy-in from those in your organization that depend on accurate product data. Let them know the purpose behind the changes you are making and understand their needs to ensure you are in lock step on what's best for your organization and your patients.
Accurate data is foundational to understanding what it truly costs to deliver care – an imperative in a value-based healthcare model. A more complete item master and an on-going master maintenance plan will help ensure your organization can stay on top of the changes.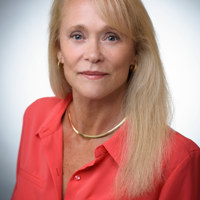 Vice President, Healthcare Value