What is Bill Only? Exploring the Delivery of Healthcare Products
Monday, January 9, 2023
In the fast-paced world of healthcare, ensuring the timely delivery of the right products for medical procedures is crucial. One piece of the puzzle that addresses this challenge is the bill only process. While it can be complex, understanding how it works in healthcare and how it can benefit healthcare providers.
In this article, we will explore the concept of bill only in healthcare, its implementation, and the advantages it offers to healthcare providers.
---
Table of contents
---
What is Bill Only in Healthcare?
For some items, such as orthopedic devices, the surgical team doesn't know exactly what item size or specific components they will need for a patient during procedure scheduling. They may not know until the patient is in the operating room (OR). Take for instance a knee implant, where there is no "one size fits all" solution. Even small variations in anatomy and bone structure can dictate one size/type of implant over another.
How the Bill Only Process Works
To help ensure the surgeon has the right product, the supplier's representative will hand deliver a selection of implants and components to the hospital the day before/day of a patient's procedure. That way, the surgeon can select the specific items needed for that specific patient. The supplier invoices the hospital for the products used after the surgery takes place.
---
The Bill Only Process Versus Standard Healthcare Procurement
Most medical/surgical supplies used in hospitals are purchased through the organization's standard procure-to-pay (P2P) process within its enterprise resource planning (ERP) system via electronic data interchange (EDI).
Because bill only product delivery involves product selection made just prior to/during the procedure, the supply chain management team can't issue a PO for the items ahead of time through its standard healthcare procurement process.
Standard Healthcare Procurement Process
Bill Only Healthcare Procurement Process

Hospital generates PO, sends to supplier
Supplier processes PO, ships items to hospital
Hospital receives items into inventory
Supplier sends invoice to hospital, electronic match to PO confirms item details and pricing
Hospital pays supplier
Supply chain delivers products to surgeons as needed for procedures

Supplier's rep delivers items ahead of procedure
Surgeon selects items needed for patient
Supplier rep and hospital circulating nurse manually document used items
Hospital generates PO with info from nurse
Supplier generates invoice with info from rep, sends to hospital
Hospital compares invoice and PO, works with supplier to resolve any discrepancies (e.g., products, pricing)
Hospital pays supplier
---
Bill Only Benefits for Healthcare Providers
Through enabling technologies and collaboration with one it its major implant suppliers, Johnson & Johnson (J&J), Froedtert Health increased its bill only PO EDI rate by 14% and volume by 412% in just two months.
Using the wrong size item or component in a procedure can have serious consequences, including pain, decreased motion, poor function, and the need for revision surgery. Revision surgeries are more costly and resource intensive than primary surgeries and payor reimbursement may be inadequate, presenting financial barriers to hospitals and patients.
Timely delivery for procedures is a key benefit of the bill only process. With the supplier rep delivering a range of items to the procedural area for a specific case, the surgeon can review the options and select what best meets the patient's requirements.
Another benefit of the bill only process is the hospital doesn't pay for an item unless it is used in a procedure. If items, such as implants, were managed using the traditional healthcare procurement process, the hospital would likely end up purchasing products that go unused. It makes more sense to match the product to the patient versus attempting to match patients to an existing supply of products.
Bill only in healthcare also helps with vendor management and supply chain management as the supplier is responsible for managing its own inventory.
Bill Only Benefits: Enhancing Patient Safety
Automating the bill only process can help drive patient safety as well. With visibility to these items in the ERP system, the hospital supply chain management team can identify products subject to recalls or adverse events. And with ERP and electronic medical record (EMR) integration and data sharing, the hospital can more easily link affected devices to the patients who received them.
---
Tips for Managing the Bill Only Process
While bill only in healthcare has its benefits, when performed manually it can be resource intensive, time consuming and prone to human error.
With bill only product delivery, the circulating nurse and supplier rep write down information on the items used in a procedure after it takes place. The nurse shares their piece of paper with the hospital's supply chain management team, which uses it to generate a PO. The rep shares their piece of paper with the supplier's accounts receivable (AR) team, which uses it to generate an invoice.
In many cases, when the hospital's accounts payable (AP) team receives the invoice and compares it to the PO, the information doesn't match up. To resolve discrepancies, all parties involved often resort to telephone calls and emails, which wastes time and money on both sides.

"It was the piece of paper that was really driving me nuts. It was watching this piece of paper move from person to person and fax machines and telephone-in orders and the confusion that would ensue that really drove us to want to make improvements."
Jack Koczela, Director of Supply Chain Services, Froedtert Health,  
2022 GHX Summit Automating Bill-Only Implant Orders

That's why health systems like Froedtert have automated the bill only process in collaboration with their suppliers, ERP system providers and GHX, incorporating them into their ERP systems and healthcare procurement processes, and transacting via EDI through the GHX Exchange.  
3 Tips for Effectively Managing the Bill Only Process in Healthcare
Here are three best practice tips for effectively managing the bill only process through automation from supply chain management leaders who have done it successfully. 
  
1. Start with clean data
"It starts with your data. You've got to clean your house up—make sure everything is clean, contracts aligned, pricing loaded—and then you can build from there. If that's not right, it gets messy, a lot of back and forth, and nobody is going to be satisfied." 
Jack Koczela, Director of Supply Chain Services, Froedtert Health
How Data Supports Initiatives to Automate Implant Orders
2. Align and communicate with suppliers
"Go talk to a supplier—pick one. You work with them, then you bring one on board. Like we brought J&J on board, you bring Stryker, you bring Zimmer. Pick one. Let's get some momentum behind this." 
Michael Tabbert, Manager, Supply Chain, Froedtert Health
The Urgency to Automate Bill-only Implant Orders
3. Manage change and stay committed
"I'll give a quote that I heard more times and I care to admit which is, 'we've always done it this way. I mean, that's usually the biggest argument they have against it…You need at least one person - if you have more it's even better - that has a slightly unhealthy degree of stubbornness." 
Robert Hatkins, Director, Procurement and Dock Services, Stanford Health Care.
Automating Bill-Only Implant Orders Live Q&A 2.0
If you missed it – catch it here
If you missed the 2022 GHX Summit Automating Bill-Only Implant Orders panel, featuring Koczela, along with supply chain leaders from Mount Sinai Health System and Stanford Health Care, you can register for on-demand access to the video here.
***
Disclaimer: The third-party contributor of this piece is solely responsible for its content and accuracy, and the views expressed do not necessarily reflect the opinion of GHX.
Watch the webinar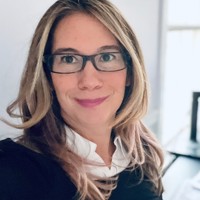 Healthcare Industry Contributor