A Cloud ERP System + The Right Data = Organizational Resiliency
Thursday, December 3, 2020
As recent months have painfully demonstrated, healthcare systems and processes must be fortified to withstand shock and maintain business continuity in the face of unforeseen challenges. To be sure, cloud ERP systems provide greater resilience for healthcare organizations compared to disparate on-premises systems. But without the right data, that resilience can be limited.
Today, data is more complex and dynamic than ever before. There are 30,000 changes to contract data per GPO each month. There are 10 million changes to med-surg products on the market in the U.S. each year. Providers average 1,200 contracts and add 40,000 new items every six months. The industry is working toward standardization, but we're not quite there yet. In the meantime, any cloud ERP system is only as dependable as the data that lives within it.
Without addressing data, implementing a robust data management governance strategy, you run the risk of making critical decisions during challenging times without seeing an accurate picture of your operation and its needs.
A modern item data strategy helps to ensure that your data is:
Comprehensive—including unified clinical spend data that's accurate, trusted, and up to date
Integrated—so data from ERP and EHR/EMR systems can be combined and compared
Secure—with deeply embedded source data
Reliable—from a trusted, independent, neutral source that practices effective data governance
One of the greatest advantages of the cloud is that it enables the industry to move away from siloed data. With comprehensive and reliable data, accessible by relevant stakeholders, the impact is enormous. The ability to make decisions quicker and find opportunities to improve care—the value can't be understated.
GHX provides the largest unified data core in healthcare, built on 20 years of experience in the industry. With our data platform and your cloud ERP system, you can build a resilient business solution for whatever the future may bring.
 Are you moving your ERP to the cloud? Power your system with GHX.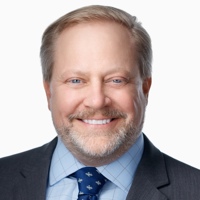 General Manager, Global Alliances