It Takes a Community to Align Pricing in Healthcare
Wednesday, June 4, 2014
I had the pleasure during GHX's recent Supply Chain Summit to participate in one of the conference's most heavily-attended sessions: a four-way conversation among manufacturers, distributors, GPOs, and providers about what needs to be done to better align pricing in the healthcare supply chain. Joining me in the session were some industry heavyweights: Del Jackson, Vice President of Contract Operations with Premier; Debra Gelman, Vice President of Channel Operations with Care Fusion; Dena Jackson, Director of Supply Chain with Anne Arundel Medical Center; and Steve Inacker, President of Hospital Sales & Services with Cardinal Health, along with Jan McCue, Vice President, Corporate Accounts from GHX.
Gathering representatives from all sides of the healthcare supply chain in one room might seem like strange bedfellows. After all, history shows us that these groups' interests haven't always aligned.

But instead of inflexibility or siloed thinking among participants about the right way to tackle the pricing problem, what I saw in the room told a different story. Each participant agreed there's an urgent need for increased transparency in supply chain pricing. And more than that, I saw real leadership: keen interest among these organizations to better collaborate to eliminate pricing inefficiencies with a goal to lower overall healthcare costs.

The session kicked off with each of the participants sharing their view of the current state of supply chain price alignment and how their organization is creating long-term strategies to address some of the most vexing issues. There were two common pain points among the participating organizations:
Lack of industry standards around pricing (when and how price changes are implemented) and information sharing.
Lack of automation to more efficiently and accurately process pricing changes to avoid discrepancies.

Cardinal's Steve Inacker put it bluntly: "No one has margins in this business to afford inefficiencies."

To validate the financial implications of the conversation, my colleague Jan shared some startling statistics that underscore the hard cost of inaccurate pricing. While GHX and participants on the exchange have reduced price exceptions over the last decade by 50 percent, there were still 9.25 million (or 5.5%) price exceptions between providers and suppliers in 2013.

GHX studies tell us it conservatively costs between $10-25 for a provider to resolve each price discrepancy – or in other words, it's costing the provider community alone in excess of $92 million annually to process these exceptions. If you add the distributors and manufacturers to that cost equation, it's easy to defend why this is a problem the industry must solve.

GHX's mission is to maximize supply chain automation and accuracy. Our goal is to use expertise through our exchange to map and integrate contract pricing to deliver the right product to the right customer, at the right price at the right time.

This is a complicated problem. And naysayers in the industry may say it can't be solved. But GHX believes we can collectively address this problem over time by leveraging best practices we've put in place with the Exchange and applying them to pricing.

GHX is taking an innovative approach to rolling out price alignment solutions that meet the different needs of each trading partner.

First is the GHX Collaboration Portal that brings together manufacturers, GPOs, distributors and providers in one location to collaborate on contracts and create that essential four-way price match throughout the contract and price implementation process. It offers a collaborative workflow that includes publishing and approving letters of commitment (LOC), proactive alerts, detailed history, eligibility confirmation and price activation synchronization. With Collaboration Portal, a contract can be integrated with a distributor on the same day it's executed and new prices loaded by all stakeholders in less than a week. (It's also important to note that a provider or supplier organization does not need to be a member of the GHX Exchange to use Collaboration Portal.)

Another giant leap forward we're taking is creating standardized EDI file formats. Single Channel 845 will provide a standardized format for sending and receiving contract price notifications whenever a manufacturer changes a price or when there's a change in a provider's eligibility for that price. We're also developing a Single Channel 832 solution to allow manufacturers and distributors to send price information to providers. To complete the vision, GHX will also be rolling out a Single Channel EDI 867 (sales tracing data) and 849 (chargeback reconciliation) in the months ahead.

Not only does this suite of price alignment tools reduce manual effort, it greatly improves accuracy and simplifies price implementation.

Solving the decades-old issue of price alignment won't happen overnight. But it's exciting to see all four parties in the healthcare supply chain showing real willingness to work together to bring greater transparency and standards to our industry as a way to eliminate waste and costs. It's not enough any more for collaboration to be simply an industry buzzword. But what I saw during this session showed me that we're collectively moving towards positive change. After all, it really does take a community to align pricing in healthcare.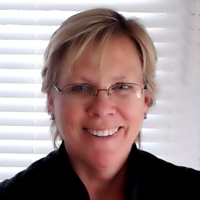 Vice President, Supplier Sales