From Trash to Technology: A better way to document supplies at the point of care
Monday, February 20, 2012
Later today, I will climb on the plane and fly to Las Vegas to join 20 to 30 thousand of my colleagues in healthcare IT for the 2012 HIMSS Annual Conference and Exhibition. Sadly, once again this year, the role of the supply chain in meeting some of our most critical clinical and financial challenges in healthcare reform is absent from the agenda - with one notable exception. An impressive group of experts – from medicine and technology (including EMRs, clinical documentation, RFID, and system integration) will meet Wednesday afternoon at HIMSS to discuss the problems associated with inaccurate and incomplete clinical supply documentation at the point of use.
Research has shown that manual, duplicative and disjointed processes in the OR and other procedural suites result in more than $5 billion in waste each year in the US alone. To illustrate the point, a colleague recently told me about an OR that throws packaging from supplies consumed duriung a procedure into a garbage bag and uses that for supply documentation after the fact. When I mentioned this to others, they commented, well, at least that hosptial has a process in place.
In addition to automating supply capture at the point of care, we need better integration between clinical, financial and supply chain systems and – perhaps most importantly – more coordination among those responsible for the functions those technology systems support. Without addressing this problem, we can never expect to achieve the objectives of healthcare reform, not to mention a sustainable healthcare system.
Please plan to join the conversation on Wednesday, February 22 from 1-2:30 pm PT in Room ZENO 4805-4806 at the Venetian Sands Expo Center in Las Vegas. Or if you cannot make it to HIMSS, join the conversation here at The Healthcare Hub blog.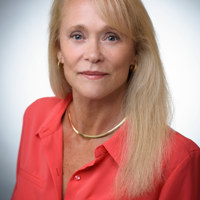 Vice President, Healthcare Value