Efficient Healthcare Item Data Management
11 December 2022

Procurement processes shouldn't start with the creation of a requisition. You should first ensure that you are using accurate, up-to-date item and pricing information. However, it isn't easy to source healthcare item data directly from each seller. So what can be done to support procurement specialists and clinicians with quickly finding the item data they need? Which item attributes are required to support better-informed purchasing and clinical decisions? And to what extent can healthcare providers benefit from an item data management solution?
High-Quality Item Data must be Easy to Access and Use
In my opinion, healthcare providers need access to a single centralised source of truth of high-quality item data. Instead of attempting to source item data from sellers directly, they should collaborate with other healthcare professionals to build a shared data source. Utilising this data across their procurement systems helps to improve order data quality, invoice matching and contract compliance.
High-quality item data is essential but comes with a high cost if it is difficult to access and use. Other industries may accept this complexity, but for healthcare, it takes critical time away from frontline staff that is spent better on patient-facing duties.
Modern Hospital Procurement: 6 Requirements for an Optimal Procurement Process
Let's consider how we access product information and order from modern retail platforms. The manufacturers and distributors have already provided the item data, and we have intelligent search and filtering capabilities that help us quickly find and compare the items of interest. We are used to being shown relevant items with just a few clicks through a guided experience with clearly visible item descriptions, pricing and other attributes that support our buying decision.
Although we can take learnings from these retail-based platforms, there are additional complexities with healthcare that item data management solutions must also serve.
What might this look like in practice? The following can help to optimise healthcare procurement processes.
1. Centralised Shared Data Source for an Integrated Care System (ICS)
A centralised shared data source is not only easily accessible across an Integrated Care System (ICS), but the collaborative building of it is more efficient than duplicating effort at each hospital. An item's GS1 GTIN (Global Trade Item Number) and NHS-eClass classification code can be enriched once and used across many healthcare organisations.
2. Supplier Engagement and Content Partnership
High-quality item data is essential to reducing order errors, avoiding invoice price disputes and increasing on-catalogue spend. With most of the required item attributes being the same across healthcare providers, it is better to engage with manufacturers and distributors at the ICS level or, even better, centrally for the entire healthcare system. Item data management solutions must support collaborative supplier onboarding and shared data maintenance for greater transparency between the buyer and seller.
3. Item Data Masking
The complete market supplier catalogue helps with procurement sourcing decisions but doesn't deliver enough value for the requisitioners. Healthcare organisations should create an approved subset of item data for their procurement system. Keeping procurement decisions with the procurement specialists, supporting a reduction in vendor variance and making it easier for requisitioners to find the right products at the right price. Delivering healthcare providers greater control over their supply spend.
4. Healthcare Item Attributes and Scan4Safety
Many item attributes are required for healthcare to support better-informed purchasing and clinical decisions. These include a valid supplier item code, unit of measure details, lead time, contain latex and GS1 GTINs for each level of the packaging hierarchy to support inventory stores and point-of-use barcode scanning. The data dictionary published as part of the Scan4Safety initiative, launched by NHS England, can help to ensure that the most critical consumable and medical device item attributes are covered.
5. Adoption of Standards, GS1 and Global Data Synchronization Network (GDSN)
Global data standards enable greater visibility and collaboration in the healthcare supply chain. Increased standards adoption builds trust among stakeholders, delivers deeper efficiencies and leads to better patient care and more accurate data in business transactions. GS1 standards are used in many industries worldwide, including retail and manufacturing, and help make it possible for the right product to be in the right place at the right time. The healthcare industry is increasingly leveraging GS1 standards and the GS1 Global Data Synchronization Network (GDSN). A GDSN-certified data pool allows healthcare providers to access additional standardised item data that manufacturers and distributors publish to the network.
6. Digital Transformation of Procurement Systems
A centralised shared data source can only support more efficient procurement processes if the data is integrated with and utilised across all procurement systems. Item data management solutions must provide automated updates of the data to support systems for procurement, order management, inventory management and business intelligence/reporting.
Optimising Procurement for Improved Patient Care
As you can see, easy access to item data with the required healthcare item attributes, centralised storage with collaborative management, supplier engagement and masking of items for specific procurement needs can all support the optimisation of healthcare procurement processes.
Item data management and procurement solutions can help bring this together at the ICS level, simplifying process improvements whilst supporting healthcare providers with the adoption of GS1 standards and meeting their Scan4Safety requirements. Through digital transformation, healthcare providers can reduce the burden on frontline staff, improve patient care and lower the cost of delivering it.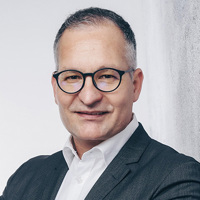 Product Manager Content Solutions