Going from Zero to Sixty on the Road to UDI Compliance
Tuesday, December 17, 2013
You know that since I came to GHX, I consider my greatest opportunity to give advice to business leaders working on the supply-side of healthcare.  Today, I want to offer some advice to take your medical device company from zero to sixty on the road to UDI compliance.  
Many companies with complex product portfolios have been engaging GHX to conduct internal UDI Readiness Assessments.  Why?  As they've started down the road to UDI compliance, they've each found there is WAY more to be done than they'd originally thought.  What I have seen with some of the major players in the industry is that there is no secret sauce or quick solution, because every manufacturer's data and systems are different. What truly helps is having someone who has "been there and done that" as a part of your UDI team.
So, GHX has a "been there, done that" business solutions team that has been working closely with the FDA on the UDI database since 2009.  During that time, they have successfully completed over 27 projects with suppliers building pilot applications and loading data via GDSN into the test UDI database. 
Our business solutions team can help you identify the data attributes you need to include, help you identify the source for all of the data attributes, and lead you to define a strategy for publishing product data adds, changes and deletes.  We can be as involved as you need us to be to define and execute what is needed to comply with the UDI legislation.  In addition, we have a 21 CFR part 11 compliant GS1 GDSN-certified data pool solution with a UDI submission add-on that's being developed based on the FDA's submission requirements.  The solution, which is tied to our Health ConneXion data pool,  is positioned to become the healthcare industry solution for data attribute publishing to your trading partners and other regulatory bodies, not only the FDA.
If your internal UDI project is not proceeding as fast as you would like, we may be able to provide some help getting your team up to speed.  September 2014 is right around the corner - - It is time to step on the gas!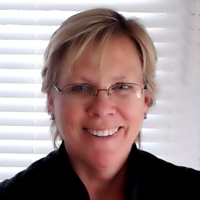 Vice President, Supplier Sales