Population Health Management and the Social Determinants of Health: Exploring Supply Chain's Role
Tuesday, October 31, 2017
Part three in a series on the AHRMM Cost-Quality-Outcomes Summit
Over the past decade, recognition of the strategic role of supply chain has grown significantly; no longer is it just about the price paid for products and the efficiency of procurement. Supply chain can play a pivotal role in how hospitals and healthcare systems are improving the total cost of care, the quality of that care and the patient experience, and, in turn, financial outcomes in the form of better reimbursement under value-based payment programs. This is at the heart of the AHRMM Cost-Quality-Outcomes (CQO) Movement. I was proud to serve on the board and chair the marketing committee when we first launched the CQO Movement in 2013; since then, it has been heartening to watch how the movement has been adopted by organizations representing a wide range of participants in the healthcare system.
Recently, the role of supply chain in addressing population health management and the social determinants of health has been getting more attention. Studies have shown that the social determinants — factors such as whether someone has access to good food, education, housing, transportation, a job that offers a livable wage — can have much more of an impact on someone's health than the clinical care received. Supply chain's role in helping meet these needs was the topic of my opening remarks at AHRMM 17, which were followed in the afternoon by a focus on Population Health Management at the annual CQO Summit and in a report issued by the 2017 CQO Task Force.
This post is the third in a three-part series on the AHRMM CQO Summit, with a focus on two presentations on population health management by leaders from Lourdes Health System, a two-hospital system headquartered in Camden, New Jersey and Winona Health, an independent primary care organization in southeastern Minnesota. While the two systems are very different in size and communities served, they are remarkably similar in how they have approached a problem experienced by many healthcare systems across the country: high users of medical care whose underlying problems can be traced to mental health and social needs.
The Camden Coalition of Healthcare Providers, which is comprised of area healthcare systems, community service organizations and advocates, stems from work begun by Jeffrey Brenner, MD, a family physician in Camden. Dr. Brenner organized community and clinical resources to focus on the needs of the minority of the local population who were using a majority of emergency and critical care resources. The results — in the form of better health for the patients and lower costs for the providers — received national attention in the New Yorker article The Hot Spotters, written by Atul Gawande, MD.
Lourdes' chief strategy officer Kim Barnes told the CQO Summit attendees how the five healthcare systems in the Camden Coalition pooled their data to realize that over 80 percent of their mutual patients — who were among the highest users of healthcare services — suffered from mental health or substance abuse issues. Many also had multiple chronic conditions. Rather than compete for mental health business, the CEOs of these healthcare systems decided to work together to solve a common problem. Collectively, they developed standardized protocols to treat these super users, no matter where they seek care, and to help address the patients' common need for more stable housing.
Winona Health CEO Rachelle Schultz had a similar story to tell, noting that 25 percent of her hospital's patients account for more than 60 percent of the costs. By identifying these high users, many of whom also had mental health issues, Winona Health was able to organize a number of community partners to help support the needs of these patients. One program utilizes an existing community resource — students at a local university — to become health coaches for these patients, creating the kind of relationships that clinicians often cannot. The volunteer coaches interact with patients in their homes and can identify what they need, e.g., food, money to buy their medicines, and then help connect them with resources in the community to meet these needs.
What's supply chain got to do with it?
If you think about it, supply chain does what these two programs have both worked to accomplish. They identified a common need and then found resources to meet those needs, which is not unlike what supply chain professionals do every day:  source products and services to meet healthcare needs. As the CQO Movement has also identified, supply chain is the one discipline that works with multiple parties in the healthcare system — clinical, financial, operational —  to source products and services outside the system.
While supply chain was not formally involved in either the Camden or the Lourdes initiatives, consider how it might be able to take on an expanded role in meeting the social needs of patients.
In my remarks at AHRMM 17, I referenced a program in Boston called Health Leads, where physicians write prescriptions for all sorts of social needs, including food, clothing, housing, child care, even job training. Many healthcare supply chain organizations are already involved in sourcing and contracting for many of these kinds of products and services, so why not for population health management? As an example, one of the case studies in the 2017 CQO Report on Population Health outlines how Oschner Health System provides job readiness and life skills training to at-risk individuals in the community. Another potential opportunity for supply chain professionals to become involved in these kinds of initiatives is to work in concert with their counterparts at other participating healthcare systems to best coordinate these kinds of efforts to meet the social determinants of health.
Is your hospital or healthcare system working to address the social determinants of health? Is your supply chain involved? AHRMM will be working to identify case studies and leading practices where supply chain is involved in these kinds of population health initiatives. If you are involved, I would love to hear from you. Email me at kconway@ghx.com.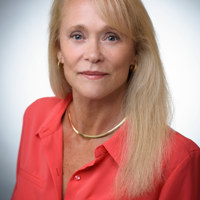 Vice President, Healthcare Value