A Customer Perspective on The Pillars of Supply Chain Savings: Content, Contracts and Connectivity
Thursday, February 22, 2018
One of the key questions I hear consistently is: how can I design a supply chain for my organization that is truly effective and strategic for my organization? What are the important things I should be prioritizing?
This past week, GHX customer Paul Helmering, vice president, Information & Technology Services at ROi shared his perspective on that question and on the pillars of supply chain savings. At ROi those are content, contracts and connectivity. For his complete article in Supply & Demand Chain Executive, go to this link. 
ROi is known in the industry for its ability to drive non-value-added costs out of the healthcare supply chain. So far, they have delivered more than $1 billion in savings for its founder and owner Mercy, one of the nation's largest non-profit healthcare systems.
As Paul states in the article, "The key to successful supply chain transformation is data standardization, systems automation and integration, and partner connectivity."
He challenges the industry about the need to drive out inefficiency and costs out of the healthcare supply chain with good content management and data standardization; contract management and data synchronization; and connectivity and process automation.
Paul closes with some sound advice, "While each party to the healthcare supply chain is busy trying to address what they perceive to be their own issues related to process inefficiencies and non-value-added costs, the whole is much greater than the parts. As evidenced by our work with our members and manufacturer and distributor partners, the integration of those parts and collaboration among the parties delivers far greater value in terms of efficiency and cost savings."
We love working with Mercy ROi and helping them achieve these high levels of savings. When we are looking for role models in the industry, it's great to have someone like Paul and his team who generously share their experiences and best practices for the benefit of all.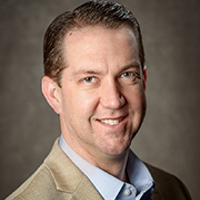 Vice President, Market Management