Friday, October 28, 2022
Introducing the GHX 5 Part Framework for Vendor Credentialing Compliance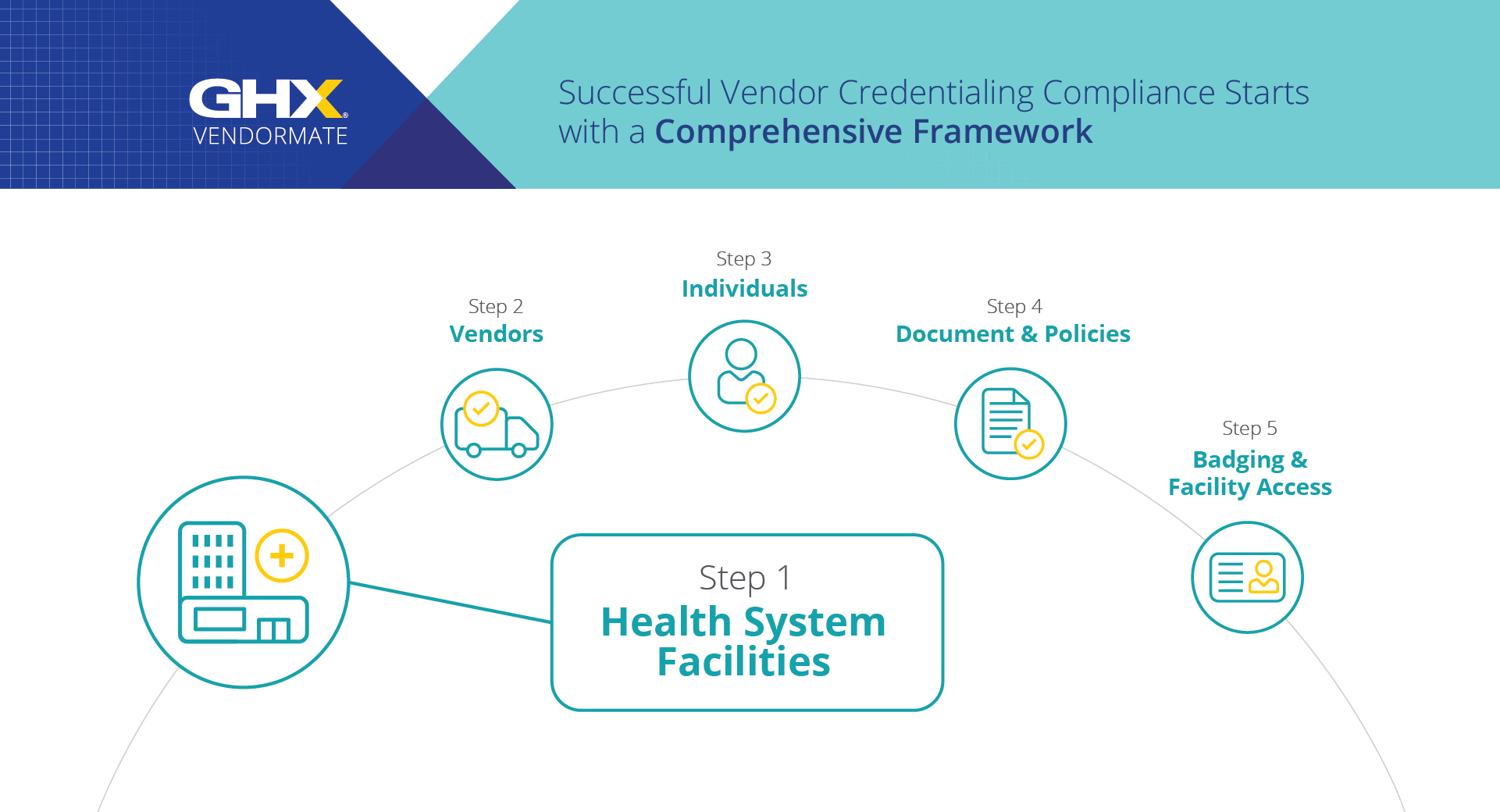 What is the GHX 5 Part Framework?
To help successfully navigate countless state and federal regulations, healthcare leaders need a comprehensive view of vendor credentialing compliance, vulnerabilities and opportunities for improvement. COVID-19 has increased the need to enhance compliance and safety for healthcare providers, yet GHX data from a 2020 survey shows most hospital and healthcare systems regularly fail to reach their vendor credentialing compliance goals due to limited resources, insufficient investment and conflicting priorities for organizational leadership.
The GHX 5-Part Framework is based on the seven foundational industry compliance elements, and is structured to help you manage vendor credentialing compliance across your organization. Our framework offers guidance based on industry best practices and helps reinforce good practice through metrics. It also provides critical components of focus for a vendor credentialing program.

Level One: Health System Vendor Credentialing Compliance
The topmost level of our framework—vendor credentialing compliance on a system-wide level.  To help maintain system-wide vendor credentialing compliance, it is vital to strive for standardization across all health system facilities in credentialing processes and enforce them using the same tools.​
This supports every facility from a vendor credentialing perspective, not just your primary acute care facilities. However, a GHX-commissioned Provider Medical Vendor Credentialing Survey found that:
Only 51% of health systems require that all facilities meet the same levels of vendor compliance1
Only 44% of health systems enforce credentialing in non-acute facilities.1
Why the disconnect when enforcing vendor adherence? Our research shows limited resources and insufficient investment in tools are some of the top reasons.1
GHX has found that many health systems have expensive, inefficient and parallel vendor credentialing processes that make it challenging to remain compliant. Standardization within a health system can help reduce these inefficiencies as well as standardize vendor credentialing compliance goals.
Investment in vendor credentialing for all facilities is increasingly important given the rise in volume of procedures being handled outside the hospital. GHX data shows that ambulatory surgery centers and clinics are listed as some of the least likely to have proper credentialling measures in place.1
Health system level best practices include:
Provide your vendor credentialing organization with a list of all facilities that can be enabled, including outpatient facilities, surgical centers and physician practices
Communicate the importance of the vendor credentialing program during management meetings, in newsletters or via email
Establish a primary point of contact for your vendor credentialing organization program
Partner with your vendor credentialing organization to provide training for your staff
*Key takeaway
A successful vendor credentialing compliance program requires key organizational stakeholders, especially those in the C-suite, to focus on its criticality. Proactively and consistently communicating the value of compliance from the top down will help build a culture of compliance.
Learn More about the GHX 5 Part Framework: Representative Level Compliance
1GHX Commissioned Provider Medical Credentialing Survey by Orbees July 2020
Want to see how our team can assist you in optimizing your system-wide vendor credentialing compliance? Schedule a compliance review with one of our experts today.
Schedule a Compliance Review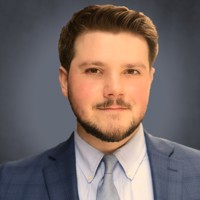 Vendormate Solution Specialist, GHX