International Nurses Day: How healthcare organizations are empowering nurses to improve patient outcomes
Thursday, May 12, 2022
With Unite 360 Advocates Ryan Rotar, Gary Gremel, Sr., Mary K. McCarthy, Angela Stoddard and Judy Webb-Hapgood
This year, it's more appropriate than ever that we celebrate International Nurses Day on the birthday of Florence Nightingale. Schoolchildren are told of her as "The lady with the lamp," leading the charge to care for wounded English soldiers in Victorian times. History portrays her as a kindly caregiver. But she was also the woman who used data analysis and data visualization and modern medical training to pioneer the field of professional nursing and take it to a higher level.
---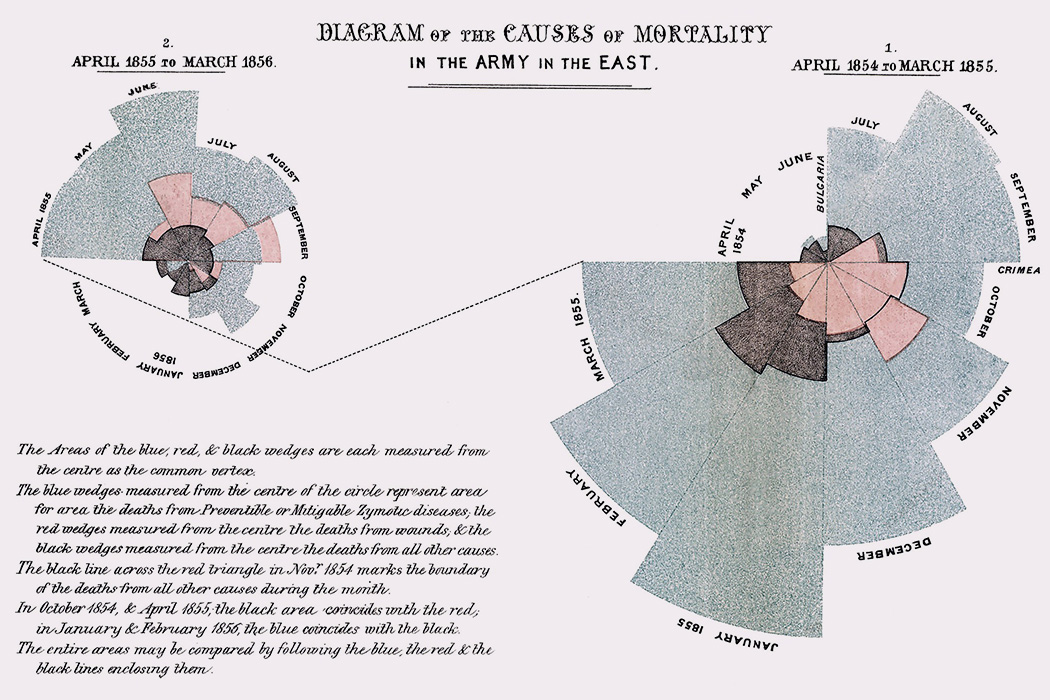 The woman who revolutionized nursing was also a mathematician who knew the power of a visible representation of information.*
---
So, when we honor nurses in her memory, we're recognizing not only kindness and care, but the importance of their role in healthcare leadership. It's important that health systems make it a priority to do this now – for a variety of reasons. It's important because nurses have done so much to care for patients around the world during the covid-19 pandemic under deeply trying and dangerous conditions, in the face of supply shortages and, often, with little thanks, and saying "thank you" is valuable. It's also important because health care systems are achieving big returns in cost, quality and patient outcomes from including nurses in supply chain strategy and management.
I've asked a few members of Unite 360: The GHX Advocate Community about ways they are elevating nurses to that critical clinician voice and supporting them professionally.
MARSHALL MEDICAL CENTER
"Effective supply chain processes directly impact patient care, allowing nurses to focus on patients."
"Standardization is key, as well as taking out any manual work," said Gary Gremel, Senior Financial Analyst at Marshall Medical Center.
"It's a team effort from sourcing to materials management, finance and contracts. Accurate and effective inventory management also helps remove waste, ensure supplies are where they're needed and allow caregivers to focus on patient needs," he said.
He said GHX has helped the system's buyers clean up the item master and address price discrepancies so directors can focus on the care given in their respective departments.
UNIVERSITY OF NORTH CAROLINA HEALTH CARE SYSTEM
"Asking clinical leadership what problems we need to solve is a great place to start."
The University of North Carolina Health Care System is making it a priority to retain nurses by lowering nurse-to-patient ratios, increasing salaries and benefits, and reducing shifts and hours.
The health care system is also improving their supply chain performance by engaging clinical staff in regular rounding and decisions on data cleansing and sourcing.
"When we began to more heavily utilize the exchange, our clinical staff was amazed about how fast we can get notification of problems with orders. This leads to the ability to better plan," said Ryan Rotar, System Director, ERP Solutions.
UNIVERSITY OF WISCONSIN HOSPITALS AND CLINICS
"Including a nursing perspective builds confidence and trust between supply chain and nursing."
"Nurses provide a different lens that may not be so obvious to non-clinical supply chain members," said Judy Webb-Hapgood, System Vice President of Supply Chain & Support Services at the University of Wisconsin Hospitals and Clinics.
For this reason, she said, health care systems need to incorporate nursing involvement into their supply chain processes by including nursing leadership in interprofessional patient-centered care teams. UW Hospitals and Clinics use Lumere to promote a strong nursing presence in CQVA teams.
The health care system is also working to increase nursing salaries and benefits, reduce shifts and hours, and strengthen protocols that reduce workplace violence.
NORTHERN LIGHT HEALTH
"Better communication tools are making collaboration easier and more engaging for care teams."
"Mobile platforms make it easy to get real time input, advice and collaboration with like-minded colleagues," said Mary K. McCarthy, Director, CQVA Value Sourcing and Procurement at Northern Light Health in Bangor, ME.
GHX Lumere's evidence-based information along with price benchmarking has made it easier for leaders to make new product request decisions, she said.
Northern Light is also working to improve working conditions for nurses by strengthening protocols designed to reduce/eliminate workplace violence.
OTTAWA HOSPITAL
"Nurses know their patients and their products better than the procurement department does."
Ottawa Hospital is modernizing its supply chain to become more nurse-centric and fully automated, says Angela Stoddard, its Coordinator of Business Operations.
"By acknowledging the suggestions of nurses and integrating learnings from their experiences, healthcare organizations can achieve better health outcomes for their patients," she said.
Using GHX Lumere and involving nurses, the hospital has been able to improve contract management and reduce exceptions for better hospital/supplier relationships, which in turn facilitates product sourcing, she said.
Honor the impact nurses make, all year long!
if you're a nurse: I want you to know, I'm personally grateful to you. Thank you for all you do!
I am sure that every one of you—or a loved one—has received lifesaving or life-enhancing care from a nurse and I'd like to hear more about what your health care system is doing to recognize, retain and maximize the leadership power of nurses. Please share thoughts, stories and victories with me at ndowns@ghx.com. And if you are interested in joining Unite 360: The GHX Advocate Community please visit GHX.com/Unite360 and click "Join Us" to inquire.
---
*Diagram of the causes of mortality in the army in the East by Florence Nightingale, 1858 in JSTOR Daily, https://daily/jstor.org via Wikimedia Commons
Director of Customer Loyalty