UDI Readiness - Technology Will Only Take You So Far
Tuesday, August 16, 2016
An overarching theme behind creating a sustainable UDI strategy lies in taking a holistic approach. Manufacturers that develop a sustainable master data management strategy that meets current compliance requirements and customer needs, but also takes into account future requirements, will see the most return on investment from an operational efficiency and cost perspective.
Technology is a part of the plan, not the plan.
Because of the evolving nature of UDI , a one-time technology implementation mindset will mean more rework and frustration down the road. Technology solutions are critical to success but from what we have witnessed so far in the UDI journey, the strategy behind technology and execution is even more important.
Suppliers find that the most challenging aspects of UDI compliance center around efficiently and effectively managing the sustainable processes, data attributes, and the intra-company connectivity required to generate the necessary data to submit to the FDA GUDID. As a result, establishing the related processes - data management and implementation strategies - is where much of the effort will go to optimize technology investments for UDI.
Viewing GUDID submissions as a completely new business process will yield the greatest success for manufacturers – a sustainable business process that includes change management, while maintaining both data accuracy and submission communications archives with a complete audit trail.
Want more? Read The Human Side of UDI in Healthcare Purchasing News where Karen is a regular contributor to the Experts Exclusives section.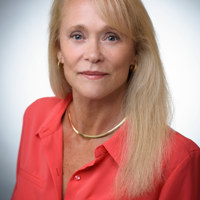 Vice President, Healthcare Value