UDI Deadline Here Many Still Not Ready
Tuesday, October 11, 2016
The deadline for Class II medical devices passed last month, and with Class III devices, all implantables regardless of class, and now Class II devices covered by the UDI regulation, more than 50 percent of devices sold in the United States should be labelled with unique device identifiers (UDI). However, a considerable number of manufacturers are still struggling to fully comply with the rule or create a sustainable process for ongoing compliance. Some may not have even begun the process. The final UDI ruling was published in September of 2013. With three years to prepare and several deadlines already passed, what is standing in the way of manufacturers? It turns out there is more than one reason many manufacturers haven't completed their initial submissions to the FDA's Global UDI Database (GUDID).  
While many manufacturers correctly anticipated that labelling would be challenging, it was quickly discovered that GUDID data submission is more complex than originally thought. The complexity underscores the fact that UDI implementation is a cross-functional business process.
At the outset, one of the biggest obstacles leading to delays and rework centers around gathering the data needed for GUDID submission. In fact, data management presents the greatest magnitude of the work. Gathering and verifying data is just the start. Systems and processes must be developed to ensure the accuracy of the data is maintained and complies with part 11 of Title 21 of the Code of Federal Regulations (21 CFR Part 11). Most manufacturers find they are consolidating data in a completely new way in order to publish to the GUDID and the investment of time is significant.
Additionally, manufacturers can be confused by regulatory requirements to publish to the GUDID and customer requests to publish their data to the Global Data Synchronization Network (GDSN). There are subtle differences in the data attributes required, formatting and the process for submitting data. GHX seeks to help suppliers overcome the technical challenges by enabling manufacturers to publish a super spec of data about their products to GHX. GHX then can publish that data to both the GDSN and the GUDID. 
The challenges faced when developing a UDI strategy are as varied as the products manufactured. However, our experience at GHX has shown that a holistic approach to data management is the proven path to a successful and sustainable UDI strategy.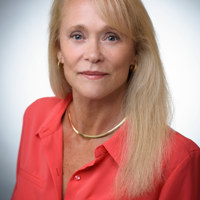 Vice President, Healthcare Value