UDI - Build for Today and Tomorrow
Friday, July 1, 2016
The long term benefits of UDI implementation will be felt as adoption and integration into health care delivery increases. The FDA's goals for UDI include improved patient safety, modernization of medical device post-market surveillance and the facilitation of medical device innovation.
Manufacturers have an opportunity to improve business processes by developing a UDI strategy that goes beyond simply taking care of the immediate need to meet the UDI rule.
Following are a few tips for building your UDI strategy with a forward thinking mindset. 
Prepare for Changes: Since the first deadline over three years ago, the FDA has made several attribute requirement changes. More are expected. Build your system and process with the ability to manage changes while maintaining a validated state.
Enable support for global UDI requirements: Many countries are using the FDA UDI rule as a foundation for their own regulations, but with distinct differences to meet market needs.  It is critical to structure your database with the ability to track multiple unique country requirements.
Plan for the Future: The current UDI rule is just the beginning.  Consider the long term, global goals for UDI, improving visibility and identification of products to improve patient safety.  Manufacturers that invest now in a sustainable master data management strategy stand to see the greatest return on their investments.
Avoid rework and frustration down the road and prepare for the future needs of regulators, your customers and your own organization before embarking on a GUDID submission plan.
Did you miss the first post in this series? Click here to read Better Data Management for a Sustainable UDI Strategy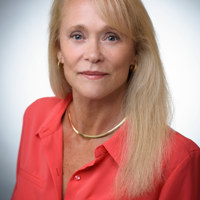 Vice President, Healthcare Value