Protecting Patient Healthcare Data
Tuesday, November 1, 2016
Protecting patient healthcare data is becoming a greater challenge for healthcare facilities as the industry transitions from manual to electronic information storage and sharing. The rising number of criminal attacks on hospital and healthcare system data and the sheer magnitude of individuals (over 30 million) affected by data breaches has resulted in greater regulatory pressure on healthcare organizations.
Healthcare organizations are working to develop processes and systems that provide control and visibility around vendor relationships to help protect against data breaches associated with Business Associates and the resulting potential financial losses.
Following is a list of some key components to a successful strategy from my bylined article published in Becker's Hospital Review regarding the challenges that healthcare facilities face in protecting patient healthcare data.
Several key components to include in a successful strategy:
Identify your vendors - compile and review a comprehensive master list
Define your Business Associates - asking every vendor to sign a BAA isn't sufficient
Redefine your policies - revised policies and procedures means reviewing existing vendors for compliance and possibly revising on-boarding procedures
Be audit ready - an OCR audit allows only 20 days to prepare
Minimize your risk - the more you know about your business partners, the more likely you will meet accreditation and regulatory requirements
Read the complete article, The Top 5 Ways to Protect Hospitals from Fines, Breaches and Lost Accreditation.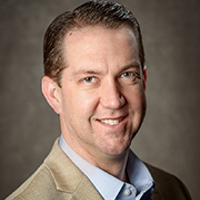 Vice President, Market Management