New Awards Reflect the Evolving Healthcare Supply Chain
Tuesday, January 26, 2016
Next week, nominations open for the 2016 GHXcellence Awards. The expanded array of awards reflect the evolving nature of supply chain and the role it plays in improving both costs and quality in healthcare. GHX still honors the Best 50 hospitals and healthcare systems for the work they are doing to automate processes and reduce costly exceptions. The value of automation and accuracy remains foundational and should never be taken for granted. After all, that alone led to GHX and its customers documenting more than $5 billion in savings in less than five years. Today, we continue to document savings, but now we are able to also take into account the addition of more mature supply chain practices, including those recognized in the expanded awards program.
The new awards go beyond the Best 50 to recognize those organizations that have demonstrated excellence in other key areas of the supply chain – including content management, contracting, procurement and epayables. For example, providers that have invested resources to standardize, enrich and synchronize their product data are better prepared to meet expanding regulatory requirements to incorporate unique device identifiers in electronic health records and to evaluate the role products play in improving care and/or lowering costs. In a world where value is paramount, hospitals need to understand what it truly costs to deliver care and how those expenditures relate to value-based reimbursements. For implantable devices in particular, which can account for 50 percent or more of the reimbursement for a procedure, good product data will be an important piece of the value puzzle.
Contracting has long been a staple of the healthcare supply chain profession. The award for Excellence in Contract Management looks beyond the ability of providers to negotiate good contacts with suppliers, either on their own or through their GPOs, to those that are ensuring they are truly paying the correct contract price, identifying new contracting opportunities and taking waste out of the healthcare supply chain by aligning pricing across their trading and business partners. With both the content and contracting awards, GHX hopes to give recognition, too, to providers that have made efforts to incorporate product and organization/location identifiers into their processes and systems.
Other new awards are designed to honor those providers that are managing more of their non-labor spend and extending automation and visibility to accounts payable with honors for Excellence in eProcurement and ePayables, respectively.  
One of the awards I am most excited about is the Trading Partner of the Year, as this speaks to the growing recognition in healthcare that supply chain is not something that happens within a department or even a single institution. 
As other industries have learned, real supply chain value stems from being able to improve the movement of products and data end to end, from the point of sourcing goods and services to manufacture a product through to when that product is used in patient care. We look forward to recognizing a provider and supplier that together have gone beyond their individual success to improve how they work together and, most importantly, the ability to deliver value to the customers we all serve – patients. 
You can learn more about all of the GHXcellence Awards by visiting the awards page on the GHX website. There you can read about the awards and submit your nomination. Nominations open Feb. 1, 2016 and close March 15, 2016. I hope you will take the time to share your story and get the recognition you deserve (or consider nominating a deserving customer or business partner). More importantly, you will be providing valuable lessons to your peers and partners that will help all of advance healthcare through supply chain excellence.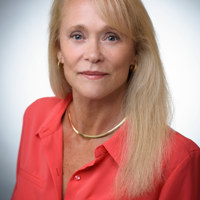 Vice President, Healthcare Value