Has your customer service team fallen behind the times?
Thursday, May 12, 2016
In a healthcare environment where everything has become digital, most medical-surgical product manufacturers have transitioned from manual data entry to electronic, automated processes for customer orders.
Are your customer service reps still physically keying in orders while your competitors and peers have put into place touch-less order processes? Do your customers consider your competitors and peers easier to do business with because their orders flow electronically via EDI? If so, consider this:
You're wasting time: Manually keying in an order takes an average of 5 minutes while an order via the GHX Exchange takes 2 minutes to process – less than half the time. How many orders do your CSRs process each year? Let's say 100,000. That's a savings of 5,000 hours per year in customer service time.
You're wasting valuable resources: Why waste CSR resources on something mundane like keying in orders when processes can be automated through technology? Instead, use that CSR time on revenue generating activities – such as driving contract compliance, outbound telesales and sales rep support.
Your customers expect more: Switching to EDI benefits not just you but your customers – driving faster order processing, fewer errors and more effective resolution of issues such as pricing, unit of measure, and backorders. As more and more manufacturers switch to EDI, hospitals view electronic orders as the norm and manual processes as behind the times.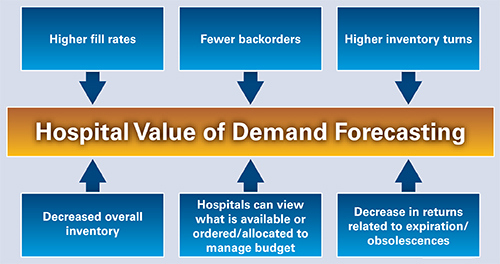 Stay tuned for future blog posts on how to determine if your operations are truly "Best in Class" when weighed against the criteria of today's healthcare business environment.
Director, Business Development - Supplier Sales