Developing a Sustainable UDI Strategy
Friday, July 29, 2016
We've seen that as manufacturers embark on the UDI process it is quickly realized that UDI is not once and done. Many manufacturers begin with a tactical approach, only to realize that taking a broader perspective will serve better. Define your strategy with the end state in mind.
Go beyond your four walls and think about your customers. Because, if your plan is to just build UDI in your ERP - just capture and send data – you are missing out across quality and business process improvement.
Some examples of how UDI will be used globally across the supply chain and by regulatory agencies include:
       

Quality System

       

Order to Cash Process

       

Device Tracking

       

Recall Authority

       

Post Market Surveillance

       

Hospital Purchasing

       

Adverse Event Reporting
We have learned from working with manufacturers over the last three years a few obstacles seem to come up over and over again – use of contract manufacturing and (in)accurate data.
Most contractors are using contract manufacturing services to some extent and this adds another layer of complexity to the process. For instance, you have to think through how you are going to communicate to them, make changes to systems and barcoding, etc. It is important to identify how the data needs to be used from the point of manufacturing. Downstream you don't define the UDI at the unit of use. How is your product used and distributed across the chain? Break bulk? You must have the UDI at each level of packaging and your UDI should be able to be scanned at every level of use.
Understand the source of truth for all data attributes.
Where does data live? How will it be maintained? Who owns the data and will be responsible for updating? Is your current data accurate? And, can it be passed into the GUDID?
There is a good chance that the data in your ERP is not 100 percent accurate when you begin, nor that it is in the right format. In the course of the product life cycle, data attributes change. If you don't have a system currently that monitors, updates and maintains those changes, the data isn't accurate. Now is the right time to determine who will own this data going forward, who will be responsible for keeping it updated and who will maintain the system in relation to the needs for the UDI rule.
The challenges faced when developing a sustainable UDI strategy are certainly not limited to these two issues but the answer to overcoming these challenges and most of the others are found in a holistic approach to data management. Check out our UDI Readiness Checklist to assess your plan against our strategy based on lessons learned.
This is the last post in a five part series about developing a sustainable UDI Strategy. Read the first post here Better Data Management for Sustainable UDI Strategy.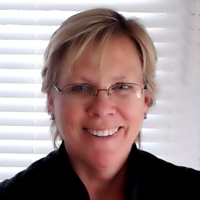 Vice President, Supplier Sales