Better Data Management for a Sustainable UDI Strategy
Friday, June 17, 2016
The third deadline for the FDA UDI rule is fast approaching. With Class II medical devices making up the largest group of classified devices, there is likely to be a big surge in activity regarding data submission to the Global UDI Database (GUDID). But, before this step even begins, manufacturers should begin with a comprehensive approach to product master data management.
Start with gathering data from a variety of places within your own organization.
This task has proven to be the stumbling block for many manufacturers, leading to delays and rework. Approaching UDI as an ongoing strategy deployed by a cross-functional team will provide a better foundation for success. Because it is common for various product attributes to be stored in a variety of formats in separate IT systems with different functional owners, the formation of a team with representatives from multiple areas – manufacturing,  supply chain, regulatory, labeling, marketing and sales – will be needed to understand where all the data lives, how it is managed and by whom.
Product data is ever-changing and even seemingly minor changes can trigger the need for a new UDI.  Manufacturers will have to develop a method to synchronize those changes.
Product data is regulated and its accuracy must be continually maintained. 
Systems and processes must be validated to comply with part 11 of Title 21 of the Code of Federal Regulations (21 CFR Part 11). Manufacturers must be ready to supply the specific data attributes and in the specific format required by the U.S. FDA. Format of data submission is unique to GUDID and submitting data that is not accurate could mean loss of valuable time if submissions fail.
The magnitude of work is centered around managing data.  For most manufacturers, product data has never had to be consolidated in the way it now needs to be in order to publish to the GUDID.   For many manufacturers it will require a significant investment of time to accomplish. However, there is opportunity to be found by integrating UDI into operations for better visibility and efficiency across a wide spectrum of needs, from R&D to marketing, on a global scale.
Approaching UDI with the opportunities in mind – not just what you have to do to comply – can yield benefits for manufacturers, providers and patients.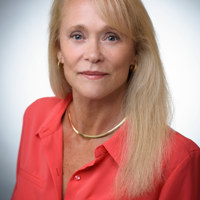 Vice President, Healthcare Value