UDI: We have only just begun
Wednesday, September 24, 2014
So, the first deadline for the U.S. FDA Unique Device Identification (UDI) rule is here, but to me, it's not as much about today, as it is about tomorrow, and the next day, and the next day, and so forth. That is not in any way a comment to diminish the significant effort undertaken by manufacturers whose Class III products need to be in compliance with the UDI rule today, but rather about the number of products that still need to comply with the rule and, even more importantly, how hospitals, healthcare systems and others will use the unique identifiers. For many their work is just beginning and has some surprising similarities to what providers must also do to prepare.
First, in case you are somehow unfamiliar with the UDI rule, it requires manufacturers to assign a UDI compliant code (e.g., a GS1 Global Trade Item Number or GTIN) to each of their covered products, at each unit of measure; to label those products with the UDI code, in both human and machine readable fashion; and to populate additional data about those products to the FDA's Global UDI Database (GUDID) or what the agency affectionately refers to as the "Good ID."

As I mentioned, the deadline for Class III products is today, but there are many more deadlines, and far more products that must meet the risk-based compliance dates as listed below. As a colleague told me the other day, only roughly 10% of the manufacturers of medical devices have Class III products, while 90% of the market is yet to be impacted by the regulation. But we have some lessons learned in meeting this first deadline to share with those yet to be impacted (See below).

Risk-Based Deadines
| | |
| --- | --- |
| September 24, 2014: | Class III devices (including many implants) |
| September 24, 2015: | Balance of implants, regardless of class, as well as devices determined by the U.S. FDA to be "life-saving, and life sustaining"* |
| September 24, 2016: | Balance of Class II devices |
| September 24, 2018: | Non-exempt Class I and unclassified devices |

*You can see a list of the products required for compliance a year from now at www.fda.gov/udi

Meanwhile, work is underway at some, but unfortunately still not many, provider organizations to prepare for the use of UDI. Only by their integration of the unique identifiers will we get the value intended by the regulation. In many ways, UDI adoption by healthcare delivery organizations is critical to achieving the "Triple Aim," the framework developed by the Institute for Healthcare Improvement that calls for simultaneously:
Improving the patient experience of care (including quality and satisfaction)
Improving the health of populations;
Reducing the per capita cost of health care.
I think the word "simultaneously" is key. It's not about waiting for manufacturers to fully comply with the regulation before healthcare providers start thinking about how they will adopt the identifiers. These things take time, and in healthcare we don't have a lot of time to change a system that impacts both personal and financial health. We need to work concurrently to make it happen. I wrote more about this topic in the October issue of Healthcare Purchasing News, and more specifically about how UDI can play a role in improving a broad array of healthcare activities, including inventory management, nursing satisfaction, surgical efficiency, comparative effectiveness research, and billing. In fact, Drs. Drozda and Rising from Mercy and The Pew Charitable Trusts, respectively, outline many of the benefits, some that even surprised them, in a new video.

But back to lessons learned, including some insights for providers.
Waiting to start: UDI preparedness takes a lot longer than most realize. During UDI readiness engagements, the GHX Consulting team found it takes manufacturers an average of nine months to prepare product data for submission to the GUDID, with some global manufacturers spending years on their UDI implementations. The reason is often because they must first communicate the value of UDI to their own organizations beyond compliance. They must also identify where all of the various attributes required for submission to the GUDID exist, who owns them, what format they are in and to create a sustainable governance process to manage that data across the covered products' lifecycles. Establishing a master data management strategy around UDI related data can help manufacturers meet other regulatory data submissions about their products in the US and even abroad, as well as increasing demands from customers for product data (see Lesson 3) In other words, UDI compliance takes a multi-functional team to ensure data consistency and quality across functions and IT systems.

The same is true for providers, who need to get a broad cross section of their organizational leadership first aware of the value of UDI and then working together to understand what kinds of process and systems changes are necessary to ensure their use of the product identifiers is consistent across their organizations. Product data standards like UDI are designed to create consistency in how we identify products, but only if we take the time to ensure their consistent use. In other words, is the data on products the same in your item master, charge master, electronic health records, etc.? We will write more about this issue in future blog posts, and I welcome your questions and comments on how to get there.
Thinking the GUDID is the easy part. Another challenge is that the format required for GUDID data submission is critical and not intuitive, and acknowledgements back from the FDA on whether a submission has been successful can be difficult to decipher. Furthermore, systems and processes used to submit data to the GUDID must be validated to comply with the part 11 of Title 21 of the FDA Code of Federal Regulations; Electronic Records; Electronic Signatures (21 CFR Part 11) and ensures compliance to Parts 820 and 830. UDI compliance is not a simple matter of gathering and submitting data. It requires a well thought out implementation strategy.

As a third party submitter that has successfully loaded data into the Global UDI Database (GUDID), GHX recommends that manufacturers verify their data before submitting it. We used a submission simulator that allowed manufacturers to see if and where the FDA may have issues with their data before formally submitting it to the GUDID test and production environments. This saves precious time (especially for manufacturers on tight deadlines) because the FDA can take several days to review and return failed submissions. A simulator allows users to immediately see which data attributes could fail so they can be proactively addressed. We found things as simple as contact phone numbers in the wrong format or required "Yes" or "No" fields not completed enough to reject submissions.
Believing regulated data is the same as commercial data: Manufacturers that have enumerated their products with GS1 Global Trade Item Numbers (GTINs) and are sharing this data with customers and business partners through a GDSN-certified data pool may believe they can submit the same data in the same format to the FDA's GUDID. The reality is that GDSN and GUDID data submissions are worlds apart. There are vast differences in the required data attributes, how they are formatted and the processes for submission. You can read more about this topic in a blog post in Medical Design Technology.
Taking a piecemeal approach: With industry attention on the FDA's long-awaited UDI rule, some manufacturers are choosing to focus their time, resources and efforts solely on how they can draw the necessary data out of their systems for a one-time submission to the FDA's GUDID. What many have failed to realize is that the UDI rule is just one of many emerging global regulatory and industry demands for standardized product data. The FDA envisions broad applications for UDI and is planning to use it to improve the visibility and identification of medical devices across the Center for Devices and Radiological Health (CDRH). This is just the beginning, UDI will soon become THE way the FDA and other global regulatory bodies identify devices. In our work with medical device manufacturers to prepare for GUDID data submission, GHX has found those that implement more holistic, sustainable master data management strategies designed to not only meet their current needs but also address future requirements get the most out of their UDI investments in terms of greater operational efficiency and lower costs.
Thinking that a one-time technology implementation is all that needs to be done. Some suppliers join a data pool or UDI solution expecting that the technology will solve the issue; but that is only part of the challenge. Through our years of experience GHX knows that data pool and UDI technology solutions are vital to success, but the strategies surrounding their implementation are equally, if not more important. Adopting a new technology is arguably the easiest part of UDI implementation. The real challenge lies in being able to effectively and efficiently manage the data attributes, inter-company connectivity and sustainable processes that generate the subject matter being submitted to a data pool or the FDA. The longest duration will be establishing the related processes, data identification management, and implementation strategy that will be used to optimize the data pool/UDI technology. Manufacturers that will be most successful in their UDI implementations are those that view GUDID submission as a long-term strategy. This includes change management processes for managing the status of submissions, maintaining an archive with a complete audit trail and maintaining the accuracy of their data end-to-end over time.
You can read more about GHX recommendations for manufacturers whose products fall under future deadlines, as well as our UDI-related products and services in a news release issued today. Do you have additional lessons and advice? Please join in the conversation by commenting below.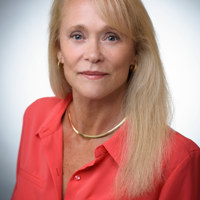 Vice President, Healthcare Value