Suppliers Share Best Practices in Order Management
Monday, June 23, 2014
At the 2014 GHX Healthcare Supply Chain Summit, representatives from four leading supplier organizations shared their lessons learned and best practices for using GHX Order IntelligenceSM to address purchase order (PO) issues during the transactional process—before the PO hits their enterprise resource planning (ERP) systems, thereby eliminating costly errors and rework. All presenters agreed that setting up a clearly defined set of business rules was key to improving order accuracy and process efficiency. 
In the spirit of the GHX collaborative community, I thought it would be helpful to share some of these tips for those GHX members who were unable to attend the session:
Clean up your customer master. One global supplier noted how before they implemented Order Intelligence hundreds of orders were "kicked out" during the transactional process because of their "dirty customer master," which contained inaccurate, erroneous and outdated information. The company cleaned up its customer master and put into place a rule that suspends an order if there is a problem, enabling the customer service team to address and resolve any issues. These changes increased the supplier's order throughput rate from 62 percent to 90 percent.
You say potato... All of the suppliers had examples of how subtle differences in words, numbers or formatting in orders can cause huge headaches. One supplier set up a business rule that parked orders containing the word "rush" to facilitate manual data entry for rush orders, only to find that it parked all orders for one of their biggest customers, Rush University. Another pointed out how the key words "second day" can be spelled/formatted in multiple different ways (e.g. 2nd day, second-day) and the need to take into account these variations.
Wash, rinse, repeat. Order management is a process not a project. One global medical product manufacturer pointed out that the best approach for business rules entails setting up the rule, immediately assessing its impact, and then tweaking it accordingly. The alternative is assuming a rule will work and then having to deal with errors further down the line.
Start small. Suppliers agreed that it makes more sense to start small with your order management efforts, cleansing data then implementing basic rules first to test their impact, versus trying to do everything at once. They also recommended having a single individual or a small, dedicated team assigned to order management efforts. A focused effort facilitates standardization, avoids duplicate rules or ones that contradict each other, and enables an organization to identify and address issues much faster.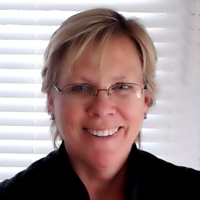 Vice President, Supplier Sales