Is it Time to Call an Audible in Healthcare?
Wednesday, July 23, 2014
What do healthcare and professional football have in common? Perhaps more than you might think. Denver Broncos Quarterback Peyton Manning shared his perspective when he spoke to the American Hospital Association (AHA) Leadership Summit in San Diego. As he put it, football and healthcare both operate in environments with "clear boundaries, strict rules, and almost zero margin for error," although I am not so sure about the clear boundaries any more (more on that later, along with some other Manning insights). Where I really see the similarity is what you do when conditions change – you call an audible. That's what Manning does, and the team responds. I would say it's time not only to call an audible in healthcare, but to change the nature of the game. While there is certainly a lot of talk about healthcare needing to change, some of the other commentary at the AHA Summit indicated there is a lot more talk than action...at least not the kind of action that those who pay for a large percentage of healthcare – America's employers – want to see.     
One entire Summit session was devoted to the "Voice of the Purchaser," with representatives from Walmart, Disney and others voicing their desire for healthcare leaders to "change faster." New research shared at the conference found that 59 percent of U.S. employers are thinking about getting out of the business of providing healthcare to their employers, up from 45 percent a year ago. Instead of offering and sometimes subsidizing insurance coverage, many are considering shifting to private exchanges. Some like Walgreens, Sears and Darden Restaurants have already made the move.

One of the reasons for the change, according to employers, is that they are tired of the volatility and variation in healthcare costs and in quality, and I would add process. Business leaders know that if you add variation to the mix, you add costs while reducing quality, something healthcare, and those who pay for it, can no longer afford. And while Manning might joke about what it means when he calls "OMAHA" at the line of scrimmage (telling reporters after the AFC Championship game that "Omaha is a run play, but it could be a pass play or a play-action pass, depending on a couple things: which way we're going, the quarter, and the jerseys that we're wearing. It varies, really, from play to play"), that kind of variation is no way to run a business, an operating room or a healthcare system. Reducing that variation is certainly something GHX and its participating suppliers and providers have tried to do – with process automation and data standardization – over the years.

Manning offered some other comments about his approach to a winning season that I believe also offers some lessons for healthcare:

Thriving in uncomfortable situations – This one probably requires no explanation. Change is always hard, but even harder when the financial pressures on healthcare are so dramatic. But thriving is what we all must be able to do to survive, whether it is a hospital executive adjusting to new payment methodologies that punish vs. reward volume, a manufacturer needing to keep stock prices up when volumes of procedures and potentially sales are going down, and most importantly patients accessing healthcare more to stay well than to get better.

Improving focus through simplification – Manning spoke about how he spends countless hours watching game video, seeking to improve how the Broncos perform by simplifying what could otherwise be highly complex plays, and identifying and doing more of what the team does well, and less of what it does not. The same is certainly true in healthcare, where surgeons and systems that do a lot of certain procedures are better than those that do not. Practice does make perfect, on the playing field and in the OR. And it will likely lead to more centers of excellence, with employers and healthcare payers choosing to send patients to the highest quality (and often lower cost) providers, even if they are across town or across the country.

Creating a new baseline – When Manning joined the Denver Broncos in 2012, he set a new baseline for himself. After sitting out the prior season, he was with a new team and his own game had changed. Rather than throwing 60 yard passes, he knew he would help the team win by throwing shorter, but highly accurate, passes. In healthcare, the rules of the game are changing, too, and with new rules, come new metrics. In the supply chain, for example, AHRMM – the supply chain organization for the AHA – is working hard to identify new metrics to measure the role supply chain plays in providing better quality care at a more affordable price. Rather than focus just on the price paid for supplies, leading practices within AHRMM's Cost-Quality-Outcomes Movement are finding that sometimes spending more on supplies can result in lower overall costs by reducing infection rates and unplanned readmissions.

Knowing your new team players – Manning joked about a new Bronco draft pick who had told him that he was just 4 years old when Manning was first drafted by the NFL. Aside from the age difference, Manning recognized the need to better understand his new team players who have different backgrounds, different motivators, sometimes even different vocabularies. As team captain, Manning makes it a priority to seek out and spend time with the new players. Hospital leaders should take note, as new payment methodologies will reward coordination across the continuum of care. For example, with bundled payments, hospital revenues will be at risk based on the performance of other players such as those that provide post-acute care. Do you know your new teammates and what will help them, and in turn you, succeed? As I mentioned above, the boundaries are blurring.

Trust in your teammates – Beyond knowing your teammates, Manning says you must trust in them, and they must have trust in you. He needs to have confidence the offensive line will create a passing pocket, and receivers need to trust his passes will be accurate. In a value-based healthcare system, all of the various players –manufacturers, hospitals, non-acute care providers, finance leaders, supply chain professionals, doctors and nurses, even patients, have skin in the game. At GHX, we have seen firsthand, the value that comes when suppliers and providers learn to trust one another and, rather than fight over whose margin will suffer in light of continuing reimbursement cuts, they are collaborating to take waste out of the system. We are all on the same team, and we will win or lose together.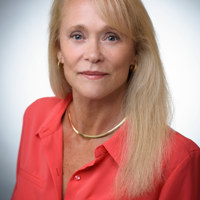 Vice President, Healthcare Value