When it Comes to Healthcare Supply Chain Costs, Are You Asking the Right Questions?
Wednesday, August 7, 2013
I just returned from the 2013 AHRMM Annual Conference and Exhibition in San Diego, California, and as a board member, I could not be more pleased with the excitement generated over the recently launched Cost-Quality-Outcomes or CQO Movement. The movement seeks to demonstrate the unique position the supply chain holds at the intersection of cost, quality and outcomes and the role supply chain professionals can play in helping hospitals and healthcare providers provide better quality care at a more affordable price, which will increasingly influence how reimbursement will be determined under healthcare reform.  
As Jaimy Lee points out in a recent article in Modern Healthcare, "The hospital supply chain is becoming more strategic…in guiding decisions that weigh clinical outcomes against the costs of medical supplies, devices and prescriptions drugs. But it still has a long way to go." I would like to elaborate a bit more on the timing, as well as how we define costs.

First, I agree, this will take time, but it is less about people recognizing the potential of the supply chain – the positive reaction to the CQO Movement at AHRMM and with other groups like the Healthcare Financial Management Association (HFMA), Strategic Marketplace Initiative (SMI) and the Healthcare Information Management Systems Society (HIMSS) are proof the industry gets it – and more about whether we have the processes and the systems in place to realize that potential.

That includes having access to more accurate and timely data on the supplies used in healthcare, the total cost of ownership of those supplies, and their impact on outcomes, from a clinical, financial and patient perspective. Let's consider each of these in more detail.

First, healthcare does not have a good track record on capturing data on products used in healthcare, especially in places like the OR and Cath Lab where some of the most sophisticated (and expensive) products are used. That's because the processes to capture data on implantable devices, e.g., hips, knees, cardiac stents and implantable cardioverter defibrillators, is often highly manual. Whenever processes are manual- especially when they are conducted during surgical procedures- errors are inevitable. How can we understand the total cost of procedures when we are not accurately capturing data on exactly what products were used? Once again, this is critical with implantable devices, which can contribute well over half of the cost of some procedures, and it is one of many challenges addressed by GHX's new implantable device supply chain solution.

The complex pricing structures used in orthopedic and spine cases can also make it difficult to get a full accounting of what exactly was used in patient care. If you are using construct pricing, for example, are you documenting every piece and part used or just the high level info on the agreed upon price for a particular procedure? Construct pricing can help a hospital control total supply costs, but it makes it difficult to get a comprehensive picture of what was actually used in a case. And remember, this is about understanding what products contribute to what outcomes, not just at what price. Lack of a total picture of the supplies used can also create operational inefficiencies for suppliers, as well as providers, which relates to the next challenge - understanding the total cost of ownership of supplies.

Do you know your total costs associated with sourcing, procuring, receiving, storing, and delivering products? What about processes to manage recalls? What about the costs incurred – by providers and suppliers - due to the high percentage of products that expire before they are used? In general, Selling, General and Administrative (SG&A) costs for healthcare manufacturers are higher compared to other industries, and especially in service lines like orthopedics where inventory management responsibilities are often pushed to the manufacturer or distributor to handle. Higher SG&A costs can contribute to higher price tags for the products used in patient care.

Finally, and perhaps most importantly, this is about more than weighing the costs of supplies against the outcomes they deliver. This is about understanding what drives total costs (for products and processes) incurred across the supply chain (for providers AND suppliers) and then working collaboratively to reduce them. And it is about capturing the data necessary and being able to share that data across disparate systems (clinical, financial, supply chain, among others) to do the kind of analysis necessary to understand role supplies play in reducing never events (e.g., hospital acquired conditions such as infections rates and falls) and readmissions, both of which providers will not be reimbursed for going forward.

As yourself, do you know:
The total cost of ownership of the supplies you purchase?
The total cost of procedures? 
Which supplies reduce infection rates, prevent falls or other never events? 
Which supplies help reduce re admissions? 
Which supplies contribute to improved patient satisfaction? 
When it makes sense to use a higher priced product because it provides a better outcome for the patient's health and your financial bottom line?
This is what CQO is all about, and this is the path we need to follow. As Lee said, we have a long way to go, but we can get there, if we ask the right questions.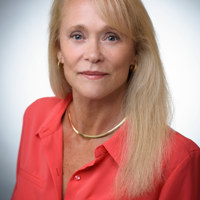 Vice President, Healthcare Value