"Soon" is Soon Enough for UDI Conference, but Too Soon for Some Manufacturers
Friday, September 20, 2013
For so many years, "soon" was the best answer the FDA's point man on UDI – Jay Crowley – could say when asked when the final unique device identification (UDI) rule would be published. Today, on the final day of the UDI conference led by the FDA, Jay announced that advance notice of the final rule was published in the federal register, with the official publication expected next Monday or Tuesday. That's when the clock starts ticking toward compliance dates for device manufacturers. And now "soon" could be too soon for those device manufacturers that have waited until now to starting thinking about how they will comply with the regulation. Very simply, the UDI rule requires manufacturers to assign and label their products with a unique device identifier and provide additional data on those products to a Global UDI database (GUDID). (By the way, FDA likes to pronounce GUDID as "good ID.")
During yesterday's UDI conference sessions, three major manufacturers: Johnson & Johnson, Medtronic, and Covidien discussed their UDI readiness efforts, some of which started in the 1980s. Granted, UDI compliance is more complicated for decentralized, multi-billion dollar, global organizations that frequently acquire and divests companies and have highly dynamic product catalogs. But UDI presents challenges, and opportunities, for companies of all sizes. Some companies, like Terumo and Teleflex as examples, have been working with GHX for some time on UDI readiness. Teleflex even presented its experience preparing for not only the rule, but also other customer and regulatory requirements for product data standards adoption, during the August Global Data Standards Users Group.
But judging by some of the questions at this week's UDI conference, there are clearly many other companies that are just starting to think about UDI compliance. And those are the ones that were proactive enough to come to the conference.

Whether you have been working on UDI for years, or just getting started, my advice is to take a holistic approach. As Jay Crowley said this morning, "This is not about just being able to identify devices. We (FDA) are talking about a holistic approach to integrating medical device identification throughout the entire healthcare system. UDI will be a fundamental piece of everything we do going forward." Case in point, the FDA plans to use UDI for a wide variety of purposes, well beyond what is included in the UDI rule. The UDI will eventually be incorporated into regulations around medical device reporting, recall authority, premarket approvals, and post market surveillance, just to name a few.

That's why master data management is a key component of UDI readiness. And if done right, you can potentially minimize the time spent complying with other FDA regulations in the future. But as we have discussed in numerous other blog posts (search on UDI on the right side of the main Healthcare Hub page), locating, harvesting and aggregating the data required for the GUDID can be quite challenging. The data elements exist in a variety of places and formats, some not even electronic.

You can read about the data elements in the advance notice published today, and in the more concise formal publication next week. But for those that have been following the proposed regulation for some time, Jay Crowley provided an overview of what changed from the proposed to the final version. Here is a partial list of some of the items that suppliers have told us they are most interested in:
The required date format will follow a more internationally accepted practice: YYYY-MM-DD. Covered companies will be required to use this format when their products must come into compliance. Products that are exempt from the rule will need to use this date format in 5 years.
Existing inventory that is already packaged and labeled will be exempt from UDI regulations for 3 years. 
Combination products that are already identified with National Drug Code (NDC) are exempt.
Whatever production data currently is included on labels, e.g., lot/batch number, serial number, manufacturing date, expiration date, must be included in the UDI. 
Direct part marking will NOT be required on implantable devices. It will still be required on products that are intended to be used more than once and are reprocessed.
The compliance date for direct part marking is two years after the primary compliance date for all covered products, except those that were included under the FDA Safety and Innovation Act. In other words, manufacturers of Class III devices must have labeled their products with UDIs and provided data on their products to the GUDID in one year after formal publication of the rule in the federal register. But those Class III products do not have to have the direct part marks for another two years. 
The direct part marks may be identical or different from the UDI on the label (i.e., it can be plain text OR the automatic identification and data collection carrier, but it does not have to be both. 
  Exceptions to the direct part marking requirement can be made if it would interfere with safety or effectiveness or is technologically infeasible. Covered manufacturers do not need to ask for approval from the FDA. They only need to note it in the design history file for the product
Class I products that are sold over the counter and already bear UPC codes do not need a separate UDI.
Combination products and kits that have a UDI do not have to have separate UDIs for the constituent products. 
Individual devices that are intended to be stored in a larger device package, (e.g., shelf packs), until removed for use and are not intended for individual commercial distribution do not need to have their own UDIs. This is NOT applicable to implants.
For more information on UDI readiness, contact Mike Gillespie at mgillespie@ghx.com. Next week, I am honored to have the opportunity to chair a two-day conference on UDI in Munich. Check the Healthcare Hub often for more on UDI in the US and abroad.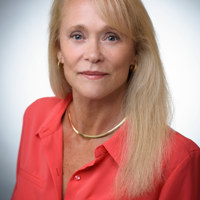 Vice President, Healthcare Value