Opening Up the Analyst Model – Free the Research
Thursday, March 21, 2013
Back in January, I wrote a blog about the power of community to transform healthcare. In the post, I related the story about some online gamers who were able to solve a protein folding challenge related to RNA, which creates the genetic code for some viruses. Individually, the gamers were not able to solve the problem, but through collaborative chat and sharing of results, they eventually found the answer. Now, you have an opportunity to be a part of an online community working to identify and explore opportunities to address common problems in the healthcare supply chain that can help reduce costs while improving quality.
As GHX has shown, solving problems related to the healthcare supply chain cannot be done in silos, by one part of the community, say suppliers or providers, without the active involvement of the rest of the supply chain. That's because what happens on one end impacts the other, for good or bad, upstream or downstream. And that's why industry analyst Lora Cecere is reaching out to a broad slice of the healthcare community - from medical device and pharmaceutical manufacturers to distributors, healthcare delivery organizations and retail pharmacies – for her survey on the state of the healthcare supply chain. 

What's different about Lora's approach to research is that it is free for the taking, unlike many other firms that see research as a revenue stream. They conduct good research, yes, but it also comes at a hefty price to both access and share. Lora, on the other hand, sees research as a marketing tool. Lora's firm has also launched the supply chain insights community, an online platform where she not only publishes her research for free, but also openly encourages others to post their work product and create their own collaborative communities. The only requirement is that the material is designed to advance the supply chain discipline, rather than being blatantly commercial. As Lora explains it, "As a single entity, my firm cannot figure it all out, but with a community, we can bring the experts together to develop new insights through our collective knowledge."

I applaud Lora for her approach and for trying to harness the power of the healthcare supply chain community. That approach has helped GHX change how the healthcare supply chain does business. I encourage you to participate in the survey by clicking this link. Not only will Lora share her research, her firm is offering a dedicated, one-hour phone call to each respondent to review the results. Now that's transformational in the analyst world.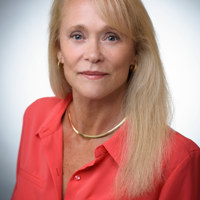 Vice President, Healthcare Value