Healthcare Data Standards Need a Matchmaker
Saturday, June 22, 2013
I used an analogy at our last GHX Global Data Standards Users Group Meeting (held at the GHX Healthcare Supply Chain Summit in May) that caused more than a few of my colleagues to roll their eyes, even smirk a bit. But why limit my humiliation to just those in attendance at the meeting. So here it goes again.
At the meeting, I said that those healthcare organizations interested in accelerating their use of data standards with their trading partners needed something analogous to an online dating service – but more like eharmony than match.com. As I understand it, on match.com you can tell potential partners as little or as much as you want about yourself, and you can go seeking that perfect match on your own, one profile at a time. eHarmony on the other hand makes you fill out a lengthy and detailed questionnaire and then helps you find your potential matches.

To me, the latter approach makes more sense, for online dating or for standards adoption. That's because it's not enough to know you want to use standards (or that you want to meet someone new). You need to know what you really want – a serious relationship on all levels, or just a friendship – and what are you willing to do to make a relationship work? How ready are you? How much time are you willing to invest? Are you up for learning new things to match your partner's interests?

It's really not that different with standards. To be successful, you need to know what it takes to make a standards-based trading relationship work. And you need to know which trading partners will make a good match in terms of similar objectives but more importantly capabilities. You can go out and try to find those partners by yourself, one by one, or you can use an organization like GHX that works with the majority of the healthcare providers and suppliers and can help identify willing and suitable partners.

This is really the concept behind GHX's new Triad Standard Services Engagement. As we have sought to understand what is holding standards adoption back in healthcare (it certainly is not for lack of interest), we have identified that many of the various players (providers, distributors, manufacturers) have achieved some level of standards readiness – from labeling and scanning to master data management to systems functionality– but not in necessarily the same areas or to the same degree. Our experience has also shown us that even the most ardent standards supporters and early adopters don't always know all of the things that must be done, whether to enable the use of standards in transactions or to comply with pending FDA regulations for unique device identification (UDI). It can be as simple – and as complicated – as an ERP system set-up to how data is formatted.

Like eharmony, the Triad program begins with an assessment; GHX asks suppliers and providers questions that will help them determine what they need to do to before they can hit the standards dating scene - everything from cross referencing product identifiers, (e.g., GTINs) to item masters, charge masters, even electronic medical records to using the right UK qualifiers for including the standards in EDI transaction sets. Over the course of the engagement, GHX will bring together and assist interested and well-matched trading triads ­­ –manufacturer, distributor and provider (OK, here is where the dating analogy ends).

If you would like to know more about the GHX Triad Standard Services Engagement and if it is a match for you, contact Andy Martin at amartin@ghx.com.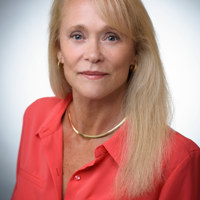 Vice President, Healthcare Value