A Standing Ovation for Standards
Tuesday, March 20, 2012
I am in Sydney, Australia for the GS1 Global Healthcare Conference, which convened this morning. Arriving over the weekend, I had the opportunity to tour the Sydney Opera House. I was struck by the story of how the shells that comprise the famed design of the complex were constructed. The story holds a lesson for those of us working to increase standardization in healthcare, whether it be the adoption of data standards or more standardized processes.
First the story: It took Danish architect Jorn Utzon three years to come up with the solution to the structural engineering challenge that building the shells presented and that structural engineers had declared unsolvable. Utzon derived the final shape of the shells, according to the opera house website, "from the surface of a single imagined sphere, with each shell composed of pre-cast rib segments radiating from a concrete pedestal and rising to a ridge beam."
Utzon's solution came just in time, as construction on the foundation of the complex had begun several years earlier, and many feared there would be no answer by the time the infrastructure had been completed. Utzon had argued that construction should not begin until he had completed the design, but the government insisted the work begin immediately.
Despite this triumph, Utzon resigned from the project before it was complete, after many of the delays and cost overruns were blamed on him. The project, originally estimated to take four years at a cost of $7 million dollars, ultimately took more than three times as long to complete at a price tag over $100 million. Ironically, it was Utzon's spherical design that enabled the roofs to be constructed in a pre-cast fashion, which greatly reduced both time and cost.
So what does this have to do with healthcare and standards? If you think about it, the real genius in Utzon's design was that the ribs supporting the structure were all the same, enabling them to be mass produced according to standard specifications. Without this ability to mass produce the ribs, I wonder if the Opera House would have ever been built or if it would have been built in the manner that has made it one of the true icons of modern architecture. Bravo to standardization.
If you are interested in standards and standardization in healthcare, I encourage you to attend the 2012 GHX Supply Chain Summit. There, we will explore, among other topics, the potential for standardization to improve quality, while reducing costs, in healthcare.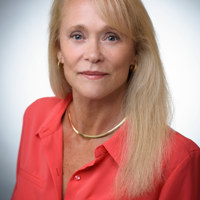 Vice President, Healthcare Value